A Legacy of Humility
W
hile reading through Ruth I was struck by several things about Ruth's story and a parallel between her and her best-known great grandson,
King David
.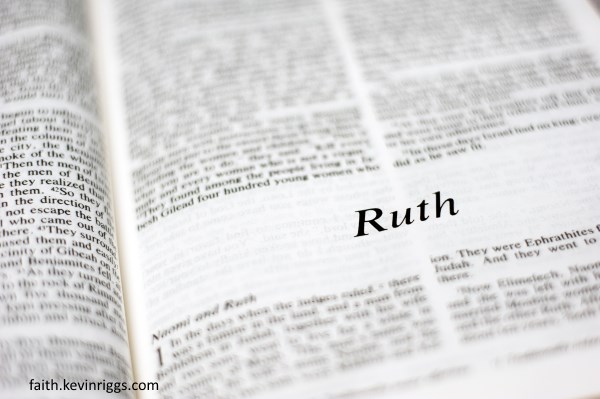 Physical Beauty
Firstly, Ruth was not noted for her beauty.  That's not to say she was homely but when Ruth asked Boaz why she'd found favor with him he answered that it was "All that you have done for your mother-in-law …."
But Boaz answered her, "All that you have done for your mother-in-law since the death of your husband has been fully told to me, and how you left your father and mother and your native land and came to a people that you did not know before. The LORD repay you for what you have done, and a full reward be given you by the LORD, the God of Israel, under whose wings you have come to take refuge!"
Ruth 2:11-12 ESV
The Hebrew text doesn't shy away from  recognizing physical beauty, either.  Consider Esther or Song of Songs (Solomon's Canticles) yet Boaz found Ruth's love in action toward Naomi appealing and noteworthy.
A Woman of Worth
Secondly, Ruth was recognized for her value as a woman of integrity and value.  When she obeyed her mother-in-law and went to Boaz to lay at his feet and give him physical warmth for his feet in lieu of a blanket (Ruth & Boaz's interaction included symbolic significance), Boaz confessed a commendation for Ruth from all the men in the town.
And now, my daughter, do not fear. I will do for you all that you ask, for all my fellow townsmen know that you are a worthy woman.
Ruth 3:11 ESV
A Heritage of Humility
Finally, the thing that stood out to me in this reading of Ruth was the similarity between Ruth's humility and that of her great-grandson, King David.  In Ruth 2:10 she asks Boaz a reasonable question given her status as a foreigner who was being shown kindness by a successful farmer and businessman.
Then she fell on her face, bowing to the ground, and said to him, "Why have I found favor in your eyes, that you should take notice of me, since I am a foreigner?"
Ruth 2:10 ESV
David echoed this sentiment several times throughout his life.  An early example is when King Saul tried to marry David into Saul's royal family.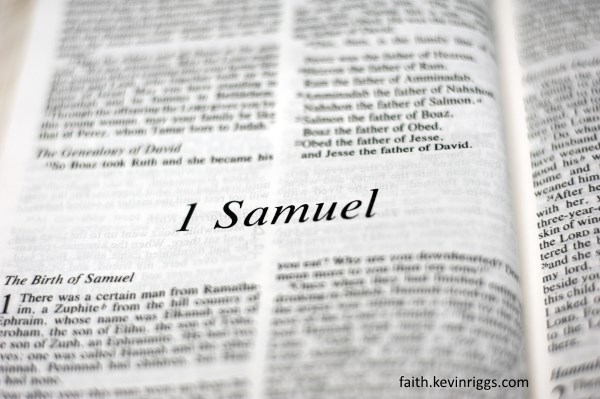 And David said to Saul, "Who am I, and who are my relatives, my father's clan in Israel, that I should be son-in-law to the king?"
1 Samuel 18:18 ESV
Even as a successful young leader of the fighting men of Israel, the man who killed Goliath and the man who knew God would some day raise him up to be king in Israel, David thought marrying Saul's daughter was too lofty at this point of his life.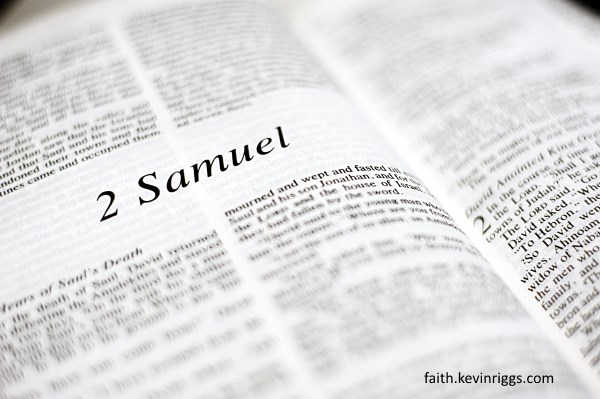 David's prayers are entirely included here because I find these exchanges beautiful, eloquent and moving.  For even deeper enjoyment read all of 2 Samuel 7 to see God's amazingly loving statement of His sovereignty and blessings over David and David's line.
A
t the height of his reign David reiterates this humility before God when, in 2 Samuel 7:18, the prophet Nathan has shared with King David that God would use his son to build a temple for God and God had and would continue to bless David.
Then King David went in and sat before the LORD and said,

" Who am I, O Lord GOD, and what is my house, that you have brought me thus far? And yet this was a small thing in your eyes, O Lord GOD. You have spoken also of your servant's house for a great while to come, and this is instruction for mankind, O Lord GOD!
And what more can David say to you? For you know your servant, O Lord GOD!
Because of your promise, and according to your own heart, you have brought about all this greatness, to make your servant know it.
Therefore you are great, O LORD God. For there is none like you, and there is no God besides you, according to all that we have heard with our ears.
And who is like your people Israel, the one nation on earth whom God went to redeem to be his people, making himself a name and doing for them great and awesome things by driving out before your people, whom you redeemed for yourself from Egypt, a nation and its gods?
And you established for yourself your people Israel to be your people forever. And you, O LORD, became their God.
And now, O LORD God, confirm forever the word that you have spoken concerning your servant and concerning his house, and do as you have spoken.
And your name will be magnified forever, saying, 'The LORD of hosts is God over Israel,' and the house of your servant David will be established before you.
For you, O LORD of hosts, the God of Israel, have made this revelation to your servant, saying, 'I will build you a house.' Therefore your servant has found courage to pray this prayer to you.
And now, O Lord GOD, you are God, and your words are true, and you have promised this good thing to your servant.
Now therefore may it please you to bless the house of your servant, so that it may continue forever before you. For you, O Lord GOD, have spoken, and with your blessing shall the house of your servant be blessed forever."
2 Samuel 7:18-29 ESV
T
his heritage of humility continued throughout David's life so that before he died he prayed to God about the gifts he had given for the building of the temple of God as found in 1 Chronicles 29.  David seemed to keep a heart of humility in his relationship with God throughout his life.  He was not perfect, but he demonstrates a beautiful understanding of his place in relation to God and God's anointed, whether it was Saul temporally or Jesus eternally.
Therefore David blessed the LORD in the presence of all the assembly. And David said:
"Blessed are you, O LORD, the God of Israel our father, forever and ever.
Yours, O LORD, is the greatness and the power and the glory and the victory and the majesty, for all that is in the heavens and in the earth is yours. Yours is the kingdom, O LORD, and you are exalted as head above all.
Both riches and honor come from you, and you rule over all. In your hand are power and might, and in your hand it is to make great and to give strength to all. 13 And now we thank you, our God, and praise your glorious name.

But who am I, and what is my people, that we should be able thus to offer willingly? For all things come from you, and of your own have we given you.
For we are strangers before you and sojourners, as all our fathers were. Our days on the earth are like a shadow, and there is no abiding.

O LORD our God, all this abundance that we have provided for building you a house for your holy name comes from your hand and is all your own.
I know, my God, that you test the heart and have pleasure in uprightness. In the uprightness of my heart I have freely offered all these things, and now I have seen your people, who are present here, offering freely and joyously to you.
O LORD, the God of Abraham, Isaac, and Israel, our fathers, keep forever such purposes and thoughts in the hearts of your people, and direct their hearts toward you. 19 Grant to Solomon my son a whole heart that he may keep your commandments, your testimonies, and your statutes, performing all, and that he may build the palace for which I have made provision."
1 Chronicles 29:10-19 ESV