Fellowship – We're Meant to Share Life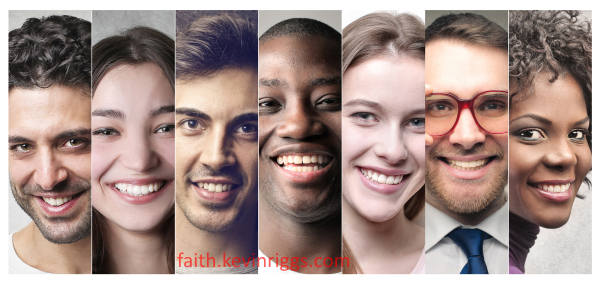 F
ollowing Jesus' direction to "
seek first the kingdom of God
" is challenging.  Our flesh cries out that THIS world is the most important.  We want security, we want significance, we want to be loved no matter how we behave.
It's surprising to some people to find that all these are things God gives us and yet we reject Him and rebel against Him because to enjoy these things that He gives us we must also humble ourselves (Proverbs 3:34, James 4:6).  We don't like that we must humble ourselves before God.
One thing I've found helpful in trying to obey Jesus and live a life worthy of His calling is to seek fellowship with others who obey Jesus.  Fellowship like this probably isn't what you think it is.  Fellowship wasn't what I thought it was but God continues to teach me as I cry out to Him in my sinfulness and desperation.
Fellowship requires humility, transparency, honesty in front of other people.  It's not about me, it is all about Him.  The testimony I bring to fellowship with other believers is about my absolute failure to be a good man; my inability to be worthy of the good things that God offers and it is the testimony of God's grace as He forgives me and uplifts me for the sake of His glory.  I benefit from what He does but He does it first to bring honor, glory and praise to Himself.
"For my name's sake I defer my anger,
for the sake of my praise I restrain it for you,
that I may not cut you off.
Behold, I have refined you, but not as silver;
I have tried you in the furnace of affliction.
For my own sake, for my own sake, I do it,
for how should my name be profaned? My glory I will not give to another."
Isaiah 48:9-11, ESV
I fellowship with a few other men, individually and regularly.  We try to get together via phone or in person at least once a week.  This may be time for us to simply talk about life, being men and fathers.  It can also be time to admit to one another our utter dependence upon Jesus for all things.  We remind one another that our lives aren't deterministic; we cannot set a goal and simply achieve it if we believe what YHWH spoke through Solomon.
The heart of man plans his way,
but the Lord establishes his steps.
Proverbs 16:9, ESV
We also remind one another to trust God and seek to delight in God and He will bless us based on His promises.  That blessing may not be according to the desires of our flesh but it will be best for us because it is God's will to bless us from His love.
The steps of a man are established by the LORD,
when he delights in his way;
though he fall, he shall not be cast headlong,
for the LORD upholds his hand.
Psalms 37:23-24, ESV
It is these regular reminders to not become vain, to turn to God in our desperate need, that are part of fellowship between believers.  We must encourage one another through spoken word, through modeling and discipleship, through text messages and statements that affirm God.
But exhort one another every day, as long as it is called "today," that none of you may be hardened by the deceitfulness of sin. For we have come to share in Christ, if indeed we hold our original confidence firm to the end
Hebrews 3:13-14, ESV
and
And let us consider how to stir up one another to love and good works, not neglecting to meet together, as is the habit of some, but encouraging one another, and all the more as you see the Day drawing near.
Hebrews 10:24-25, ESV
I also join in weekly fellowship with a band of men who come together to encourage and exhort one another to endurance in following Jesus.  We confess and challenge one another
Without counsel plans fail,
but with many advisers they succeed.
Proverbs 15:22, ESV
We aren't trying to monitor or control one another's behavior and, based on the fact that we all confess our failures, we aren't seeking to shame anyone in the room.  We seek Biblical examples of humility and encouragement and every answer is given not in human wisdom but is turned to God's word because He alone sets captives free and recreates life out of death.
People have been set free from addiction to sin that ruled their lives for years.  I've seen lives and families put back together.  I've witnessed people repent of their sin in earnest and turn toward God and find abundant life.
We are not meant to fight this battle alone.  We are made to walk together, encouraging one another and finding encouragement as we see God's hand of deliverance in another person's life.  No one can argue with a life that's transformed by God for His glory.  You simply cannot deny when a person changes.
All to the glory of Jesus, God's Messiah and Son.