Initiative: When You See Something, Ask God for Help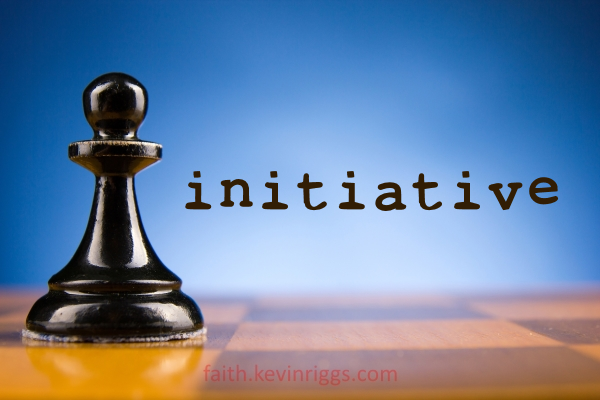 These are the words of Nehemiah. He was the son of Hacaliah.
I was in the safest place in Susa. I was there in the 20th year that Artaxerxes was king. It was in the month of Kislev. At that time Hanani came from Judah with some other men. He was one of my brothers. I asked him and the other men about the Jews who were left alive in Judah. They had returned from Babylonia. I also asked him about Jerusalem.
He and the men who were with him said to me, "Some of the people who returned are still alive. They are back in the land of Judah. But they are having a hard time. People are making fun of them. The wall of Jerusalem is broken down. Its gates have been burned with fire."
When I heard about those things, I sat down and sobbed. For several days I was very sad. I didn't eat any food. And I prayed to the God of heaven. I said,
"LORD, you are the God of heaven. You are a great and wonderful God. You keep the covenant you made with those who love you and obey your commands. You show them your love.

"Please pay careful attention to my prayer. See how your people are suffering. Please listen to me. I'm praying to you day and night. I'm praying for the people of Israel. We Israelites have committed sins against you. All of us admit it. I and my family have also sinned against you. We've done some very evil things. We haven't obeyed the commands, rules and laws you gave your servant Moses.

"Remember what you told him. You said, 'If you people are not faithful, I will scatter you among the nations. But if you return to me, I will bring you back. If you obey my commands, I will gather you together again. I will bring you back from the farthest places on earth. I will bring you to the special place where I have chosen to put my Name.'
"LORD, they are your people. They serve you. You used your great strength and mighty hand to set them free from Egypt. Lord, please pay careful attention to my prayer. Listen to the prayers of all of us. We take delight in bringing honor to your name. Give me success today. Help King Artaxerxes show me his favor."
I was the king's wine taster.
Nehemiah 1:1 – 11
There are so many things to gather from Nehemiah 1 that it feels like I'm robbing myself when I limit my focus and don't go in great depth but as these particular posts are centered around what we're trying to convey to young children I'm going to stick with our topic of Initiative.
Nehemiah was a conquered servant.  Jerusalem was conquered by Babylon (605 – 586 BC) and the imperial leadership passed from Babylon to Persia until in 445 BC we find Nehemiah serving as the trusted confidant of King Artaxerxes.  In this role, Nehemiah served the king.  He was not his own man; he couldn't just decide to go back to Jerusalem on his own like we Americans can decide to pick up and drive across country on a whim.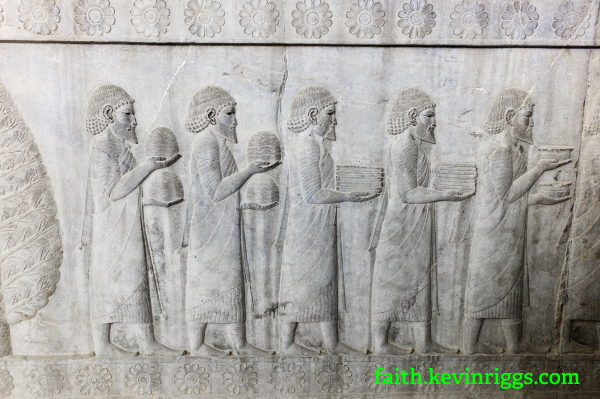 When Nehemiah's fellow Hebrew, Hanani, brought him news of the desolation of Jerusalem he was devastated.  Like Mordecai and Ezra, he retained his Jewish heritage which was firmly rooted in being the people of YHWH with Jerusalem as the throne of King David.  Nehemiah grieved that the capital city of God's people sat unprotected.
Nehemiah demonstrates taking initiative while submitting to the LORD God of Israel by his prayer and subsequent action.
First Nehemiah spends time adoring God by his confession
I said,
"LORD, you are the God of heaven. You are a great and wonderful God. You keep the covenant you made with those who love you and obey your commands. You show them your love."
Nehemiah 1:5
He confesses God's greatness in being, His power and majesty and even how faithful God is to keep promises He made.
He follows this with what we've come to limit the term "confession" down to as he says,
"We Israelites have committed sins against you. All of us admit it. I and my family have also sinned against you. We've done some very evil things. We haven't obeyed the commands, rules and laws you gave your servant Moses."
Nehemiah 1:6(b) – 7
He finishes his prayer with supplication (or requests) to God.
"Remember what you told him. You said, 'If you people are not faithful, I will scatter you among the nations. But if you return to me, I will bring you back. If you obey my commands, I will gather you together again. I will bring you back from the farthest places on earth. I will bring you to the special place where I have chosen to put my Name.'
"LORD, they are your people. They serve you. You used your great strength and mighty hand to set them free from Egypt. Lord, please pay careful attention to my prayer. Listen to the prayers of all of us. We take delight in bringing honor to your name. Give me success today. Help King Artaxerxes show me his favor."
Nehemiah 1:8-11
As we look at the next chapter in another post we'll find that Nehemiah prayed in this fashion to God for four months before he acted.  This may not seem like initiative by today's "Gotta-Have-It-Now" standards but by God's plans this appears to have been exactly what God wanted for Nehemiah.  From the month of Kislev (Neh 1:1) until the month of Nisan (Neh 2:1) Nehemiah prayed and did not demonstrate the pain he felt for Jerusalem to King Artaxerxes.  He held that emotion between himself and God based on his testimony in verse 1:4
When I heard about those things, I sat down and sobbed. For several days I was very sad. I didn't eat any food. And I prayed to the God of heaven.
Nehemiah 1:4
and his statement in verses 2:1 – 2
"… I got the wine and gave it to [King Artaxerxes]. I hadn't been sad in front of him before. But now I was. So the king asked me, "Why are you looking so sad? You aren't sick. You must be feeling sad deep down inside."
I was really afraid."
Nehemiah 2:1(b) – 2
Nehemiah appears to have done his job all this time without showing the king how upset he was but the day finally came where he felt God directing him to take action and show his emotions and God would show him favor with the king.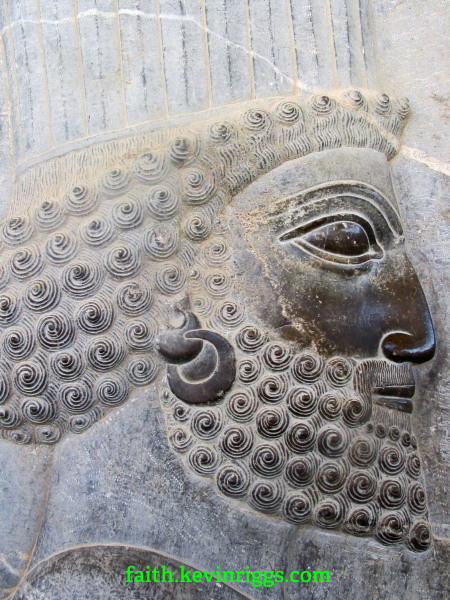 This is initiative according to God.  It is not that we wait until we feel good, Nehemiah admitted that he was scared to talk to the king about this but he acted regardless of his fear.  Initiative here is marked by going before Jehovah, God of Israel, and seeking His help while committing yourself to His direction.  Nehemiah's taking initiative included him confessing God's rightful position as sovereign ruler over all (including the Persian king, Artaxerxes, to whom Nehemiah appears to have been close) as well as Israel and even Nehemiah.  He continues to demonstrate initiative by confessing his and all Israel's sinfulness to God; reminding God of His promise (not to be presumptuous that God's forgotten anything but as a matter of trust that God will hear that we come to Him not based on our merits but based on His faithfulness) and then Nehemiah asked one simple request: "Give me success today. Help King Artaxerxes show me his favor."
---
1 The book of Nehemiah is called "Second Ezra" in some early translations (LXX, VUL).  It is joined with Ezra into a single book in modern Hebrew texts.  Nehemiah joins Malachi as the latest books of the Christian "Old Testament" or Hebrew Testament.